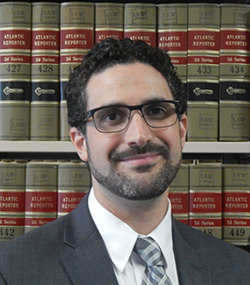 Stuart Hartstone joined the circuit in September 2015.  Stuart received his Bachelor of Science in Entertainment Industry from Ithaca College in 2003 and co-founded Hartstone Productions where he was a concert promoter in New York until returning to law school in 2007 at Florida International University.
While in law school, Stuart was a research assistant to Professor Ediberto Roman and was a student attorney with the Immigration & Human Rights Clinic.  While in the clinic, Stuart represented clients in removal proceedings before the Immigration Court and led FIU's response to the 2010 Haiti earthquake by training over 150 volunteer law students and local attorneys in the application process for Haitian Temporary Protected Status.  Stuart received the Excellence in Service to the Program Award and the book awards in Intellectual Property and the Immigration & Human Rights Clinic. 
Prior to joining the circuit, Stuart worked at the Florida Center for Capital Representation at FIU College of Law and the Florida Capital Resource Center, two Miami-based organizations created to assist indigent defendants facing the death penalty by providing consultation, research, training, and advocacy to capital defense attorneys across the state.  He also worked part-time for a Miami law firm where he directly assisted in first degree and capital murder cases.