Established over 10 years ago, the Fifteenth Judicial Circuit Pro Bono Committee, made up of over 20 local voluntary bar leaders, is one of 25 circuit committees around the State of Florida. The Fifteenth Judicial Circuit Administrative Order establishes the Circuit Pro Bono Committee's goals, some of which are:
To prepare and approve the Circuit Committee report of yearly legal aid activities sent to the Florida Supreme Court;
To ensure each voluntary bar association spearheads one annual pro bono initiative or project;
To disseminate announcements to local voluntary bar associations regarding Pro Bono trainings, events and services; and
To assist in the planning and support of Pro Bono Night.
Upcoming Events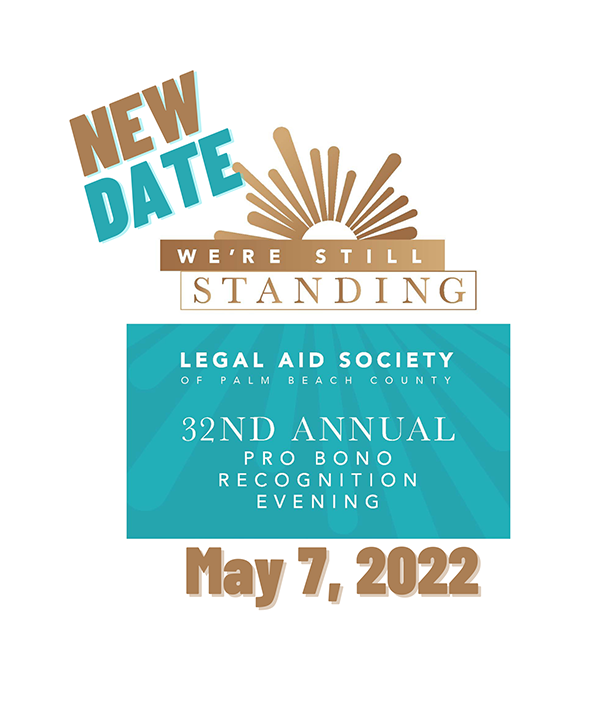 ---
Annual Pro Bono Awards Pinning Ceremony
---
Does Your Firm or You Own a Computer No Longer in Use?
Palm Beach Students Need You!
Did you know that during this school year many students in PBC Public Schools do not possess a computer or laptop that they can use to access virtual school?
The COVID-19 Pandemic has affected us all but this is how you can help! Please donate a computer or laptop today (no more than 5 years old) so that students can continue their education during this school year.
We have identified at least 80 students at Pahokee High School urgently needing our support. We expect to identify other schools in the next days.
Email us a PBCHBA@gmail.com to make your equipment donation and arrange pick up.
Thank you to our co-sponsors: Palm Beach County Hispanic Bar Association, Palm Beach County Justice Association, F. Malcolm Cunningham Sr. Bar Association, and the Florida Association for Women Lawyers: Palm Beach County
Palm Beach County Bar YLS 5K Virtual Race
The virtual race will take place October 24-November 2 and proceeds will benefit the Legal Aid Society of PBC's Veterans Advocacy Project.