The Palm Beach County Law Library provides an access point for equal justice under the law to Palm Beach County residents, judges, attorneys, students, local government officials, and pro-se patrons. It provides legal reference and referral services within the guidelines of Florida Statute 454.23.
The following services are provided:
Reference Services- updated legal resources to assist patrons
Westlaw access for the public
Word processing computers
Copies, fax service, and stamped envelopes
Courtroom equipment rental
Continuing Legal Education (CLE) rentals for lawyers and legal staff
Contact Us
See hours/locations below for our contact information at each location.
Email CAD-LawLibrary@pbcgov.org to ask a question via email.
For research needs, please scroll down and see our "Research Help" links to search for information online. You can send an email to CAD-LawLibrary@pbcgov.org to request a temporary login to search and use Westlaw remotely.
Announcements
Legal forms are now available online.
Please contact us for more information, at 561-355-2928 or CAD-LawLibrary@pbcgov.org.
CLE Rentals
Please contact the Law Library at (561) 355-2928 for all CLE rental information.
CLEs are available for members of the Florida Bar.
View Current list of CLEs available.
---
LexisNexis Digital Library
Note: you must be located in one of our law library locations to access these eBooks.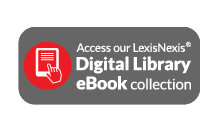 The law library now has access to a digital library, which includes a collection of eBooks that can be read online. Click on the link to access the digital library and sign in as a guest.
Let us know how we are doing.

Hours & Locations
Hours
Main Library Hours:
Monday through Friday, 8:00 a.m. to 4:30 p.m.
South County Branch Hours:
Monday through Friday, 8:00 a.m. to 4:30 p.m.
North County Branch Hours:
Monday through Wednesday, 8:00 a.m.
to 4:30 p.m.
Thursday, 8:00 a.m. to 2:30 p.m.
Closed Fridays
Note: The Law library follows the court holiday schedule, which is found here.
Locations
Judge Daniel T.K. Hurley Courthouse
205 N. Dixie Highway
Room 1.2200
West Palm Beach, FL 33401
561-355-2928
South County Courthouse
200 W. Atlantic Avenue
Room 2E-205
Delray Beach, FL 33444
561-274-1440
North County Courthouse
3188 PGA Boulevard
Room 1426
Palm Beach Gardens, FL 33410
561-624-6553
Research Help
General Legal Research and Help
Subject-Specific Research Guides
Attorney Membership
Attorneys can support the law library through our attorney membership program. Member benefits include discounts on services and more, which in turn supports the law library to continue providing updated legal information available to the public. More information on becoming an attorney member can be found below.
Benefits of Membership
25% discount on CLE Rentals
No deposit on CLE Rentals
Reduced cost printing from Westlaw
No charge for E-Mail to Print service (up to 4 pages)
No charge for faxes or scans (up to 10 pages)
1 Complimentary sheet of exhibit labels; 50% discount on additional sheets
No charge to rent TV/DVD
50% discount on A/V Equipment Rentals
Check-out select books
Access to Attorney Member Room at the Main Courthouse, which includes a computer with Westlaw
Membership Fees
$120 Annual fee
$60 for each additional attorney in the firm
Call or stop by any of our three locations to join today.
---
Please Note:
The Law Library staff can direct you to the resources that may help you with your legal information needs. Staff is not authorized to answer legal questions, give legal advice, or recommend or assist in the preparation of forms.
Diane Wilson Miller
Law Library Manager