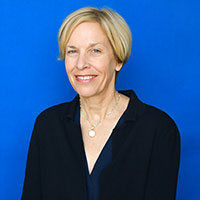 The Court Administrator is selected by the County and Circuit Court Judges to assist the Chief Judge in carrying out the administrative duties of the Court. The primary responsibility of the Court Administrator is to serve as staff to the 54 Circuit and County Court Judges. She is also charged with the responsibility of operating and supervising all Court Programs. She is assisted with the supervision and operations of the Court Programs by the Court Directors, with whom the Court Administrator works closely. Included in the Court Administrator's responsibilities is the financial management of the Circuit's State and County budgets and the hiring of state and county-funded employees. Additionally, her office is responsible for court related research and statistical analysis, as requested by the Chief Judge or required by the Florida Supreme Court and the Office of the State Courts Administrator; facility related issues; and the training of court staff.
Barbara Dawicke is the Trial Court Administrator for the Fifteenth Judicial Circuit. She was selected and appointed to the position by the Fifteenth Circuit judiciary in September 2007. She has twenty years of experience in the Florida State Courts system, first as a staff attorney, then as the Director of Criminal Court Operations in the Eighth Judicial Circuit, followed by one year as the Trial Court Administrator in the Third Judicial Circuit. Ms. Dawicke holds a Juris Doctorate from the University of Florida, a Masters of Science Degree from the University of Guelph, Ontario, Canada, and a Bachelors of Science Degree from The Ohio State University. She also served in the United States Peace Corps from 1985-1987 in the Republic of Zaire, now known as the Democratic Republic of the Congo.
Barbara Dawicke, Esq.
Trial Court Administrator
Sue Ling Curtis
Administrative Assistant